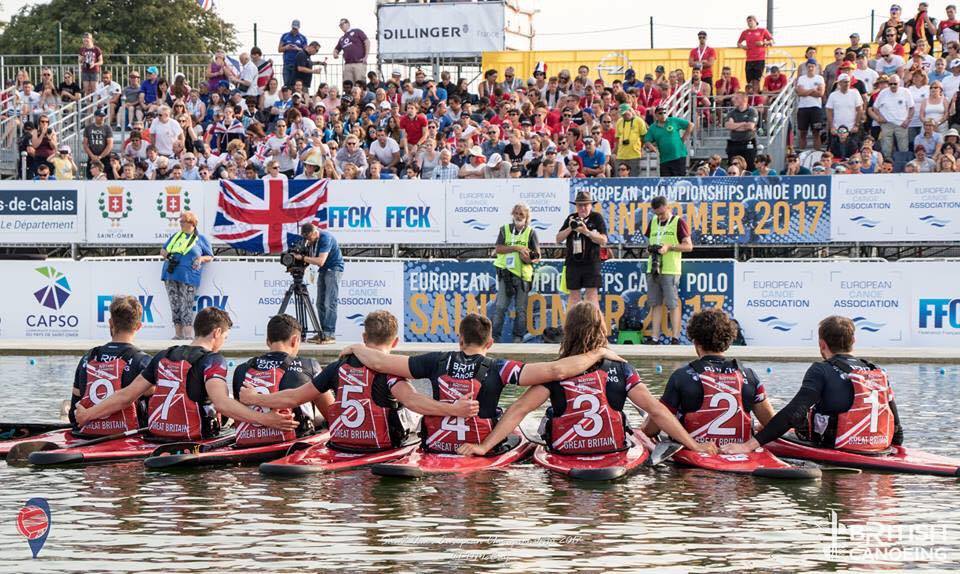 Zeon Brand Ambassador Jack Playford has just checked in with a summary of his 2017 season.  It saw him play league polo in Italy and China and then on to the World Championships in France.  His Dad saw it as a gap year before going on to Uni rather than a lifestyle choice.  I'm sure he is pleased that Jack is safely enrolled at University of Liverpool and playing for current UK Champions, FoA Liverpool.
The season kicked off with a spell at Italian Serie A team, Trinacria Canoe Polo Club based in Palermo, Sicily.  He then moved on to China playing the Canoe Polo Super League based in city of Ningbo, just outside Shanghia.  'It was a great experience being able to see such a different culture playing with the top players from around the World'.
The highlight was becoming European Champions in August in Saint Omer, France. His Great Britain team entered the event as reigning World Champions so were the team to beat.  'We had the perfect tournament not losing a single game'.  Zeon supplied the Canoe Rash Vests for the squad (link to canoe)
Sport gives athletes a unique opportunity to travel the world – it certainly broadens your life experience.  We wish Jack every success for 2018 at University and playing with FoA Liverpool as he moves to the next chapter in his life.