ZEON Teamwear – Supplying Clubs in the UK since 1984.
The company has been manufacturing cutting edge team kits for clubs in the UK since 1984.  Cutting edge back in early 80s wasn't what we know now.  Clubs traditionally wore heavyweight cotton drill or knitted jerseys no matter what the sport.  The design options were either plain, contrast, hoops or quarters.  We helped change that.  We were the first factory to make specialist team kits using lightweight fabrics custom made in short runs to unique designs.  By the early 90's we had 60 machinists manufacturing teamwear for clubs, schools and universities throughout the UK.
Globalisation and market conditions forced us to close production in Rotherham in 2008.  Now, garments are made at our partner factory in China.  The factory is Sedex Accredited working to the highest ethical standards.  A lifetime in the industry has given us a wealth of technical expertise in garment production.  We know the process from sourcing high class fabrics to pattern development and garment construction.
Zeon Teamwear (created in 2008) is more than a sales and marketing organisation.  The brand benefits from our collective experience in the industry to offer clubs high performance fabrics together with great fits and amazing designs.  Today we have a world class garment development and design team based in the UK keeping up with the latest trends in top class sport fashion.
Tel: 01709 789590 / Email: sales@zeonsports.co.uk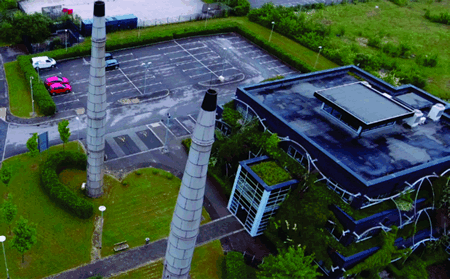 Image is of ZEON Headquarters, Fusion at Magna, Magna Way, Rotherham, S60 1FE
GET IN TOUCH
Whether you are interested in Team Kits, Training Gear or Sports Leisurewear, we would love the chance to discuss ZEON products with you.
GET IN TOUCH
The Technical Story – Design, Innovation and Technology:
High Performance Layering System:
The weather (hot, cold, wet or windy) has a major impact on performance. We know you will compete at your most efficient at a constant core body temperature of 37 degrees. The other thing we know is that the weather will change. We use specilist fabrics and engineered garment fits to create the ultimate layering system.
Our Fabrics are split into 3 families:
Cool in the Heat – NxGen, lightweight performance fabrics that are used for playing and training.
Dry in the Rain – Outer fabrics that blocks the wind and rain.
Warm when it's Cold – Thermal fabrics designed to keep you warm.
NxGen Fabric System (Next Generation):
Our NxGen fabric system has been developed exclusively for Zeon. Fabrics are designed to maintain your core body temperature to keep you in the peak performance zone. Heat and vent ducts actively move heat and sweat away from the skin so keeping the body cool. Fabrics are quick dry and breathable for amazing comfort.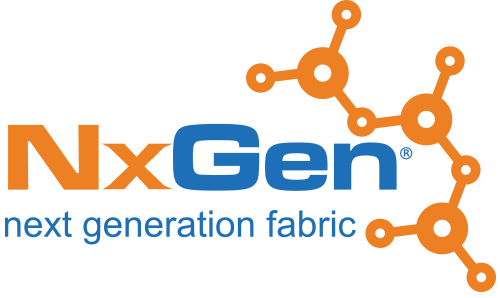 Dynamic Fit:
It all starts with the athlete. We test new garment fits with our brand ambassadors and partners clubs.  We create the initial fit, then tweak and re-test until we get it right. Design Follows Function: The fit of the garment is the key – we then add great designs.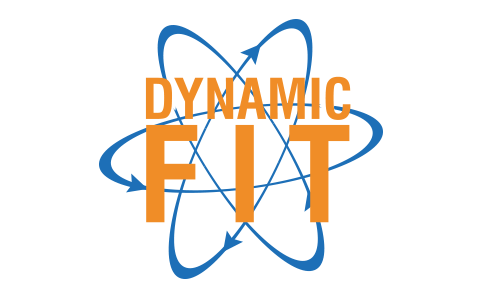 Introducing Team ZEON
We have a small specialist team based in the UK.  Behind the scenes there is a much larger organisation.  Our factory in China has over 400 workers which means we can scale up to meet all demands.
The ZEON Community
Becoming Responsible (since 1984) – It is our experience in the industry that sets us apart from other brands. Our heritage is in manufacturing sportswear. The company grew from its roots in small manufacturing unit in Basildon, Essex (1984) making cricket shirts for local clubs. It progressed on to a factory of 60 machinists in our current home town of Rotherham making sports kits for leading teamwear brands and clubs across the UK. Garments are now sourced off-shore and our latest creation, Zeon, is a fast growing UK sportswear brand.
We are more than a sales and marketing company. We understand production from design to pattern-making to cutting and sewing and the development of technical fabrics.  We do not source for the lowest price to maximise profit. Our goal is quality. That leads us to our partner factory in China – who we think is the best around.  We realise a strong profitable supplier base will innovate in the very latest manufacturing processes and invest back into the human communities who produce our garments. We know what it takes to provide a safe working environment. 
Co founder, Reuben Herbert "My key role is to make regular visits our partner factory in China. It's not merely meeting with our friends who own and run the factory. I work on the shop floor with the workers to get a clear insight into work practices and conditions".
For more info Tel: 01709 789590 / Email: sales@zeonsports.co.uk