Zeon: Custom Made Women's Lacrosse Shirts
Scroll through the slides below to see the range of Lacrosse kit.
Contact us for a Lacrosse Teamwear Brochure customised in your club colours (CLICK HERE to link to the contact page).
Lacrosse Shirts are custom made to order to your unique design and in your club colours – Delivery 6-8 weeks.
Ordering from Zeon:
There are 2 ways to order with us:
1. Lacrosse clubs can collect the orders in the traditional way and places one bulk order.
2. Online Ordering Window – lacrosse club members order direct from Zeon online through your own shop.
Make your enquiry online – LINK TO OUR CONTACT PAGE
Tel 01709 789590 – sales@zeonsports.co.uk
Our experienced Design Team will create your new lacrosse club kit.

Women's Lacrosse Club shirts and vests are custom made using the sublimate print process allowing our designers to create some amazing designs.  Ask our design team to create your unique club shirt using your lacrosse club badge as the design influence.

Fabrics are lightweight, breathable and quick dry, perfect for matches and intense training.  We just launched our new modern Pro Fit (Fitted) styling.  Create amazing designs using the sublimate process.

Lacrosse Leisurewear:  The range includes rain jackets, hoodies, tee shirts, baselayers, leggings, snoods, knitted hats, arm warmers and flip flops.

Contact our design team to see the range (click here)

 
Also Ordered
High Performance Team Kits, Training Gear and Club Fashion.

FUSION TRAINING TOPS
High Performance Fusion Training Gear featuring modern club styling, super lightweight fabrics and exclusive Zeon venting panels.

PERFORMANCE HOODIES
The Future of HOODIES - featuring modern club styling in High Performance Fabrics.

BASELAYERS
High Performance Baselayers featuring modern club styling.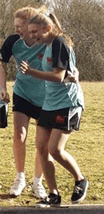 TEAMWEAR SKORTS
High Performance Teamwear Skorts custom made in your club colours.
GET IN TOUCH
The next step is to see the range personalised to your club. Contact our DESIGN TEAM to create a FREE product presentation in your CLUB COLOURS.
GET IN TOUCH